The 12 inch pedal extenders attach to the metal plate with j-bolts. The extenders have 3.5" adjustable threaded tubes, with flexible rubber pads to insure excellent footing.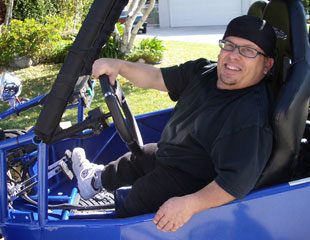 Arturo Gil is 3'6" tall, works in the movie and television industry. He is presently working at Studio 2 Estudio on KRCA Channel 62. He's ready to Go!!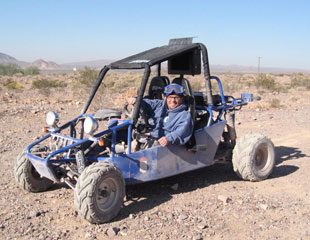 On vacation, near Calico Ghost Town, CA. Arturo has a Joyner dune buggy. The portable pedal extenders permit Arturo to be independent.